Un week-end très "mou" après une vaccination contre la grippe A qui m'a laissée sur le flanc comme une baleine échouée sur une plage de l'Atlantique.
A very flatter week end due to influenza inoculation that let me like a whale fallen on an Atlantic beach.
Toutefois, le travail progresse :
Nevertheless, work is on progress :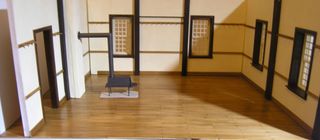 Mise en place provisoire du poêle et de son socle
I have settled temporaly the stove and its stone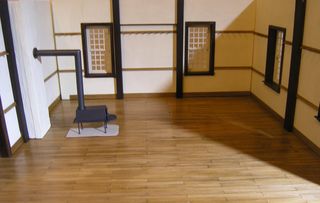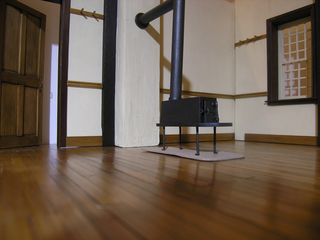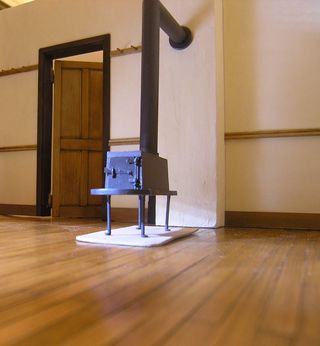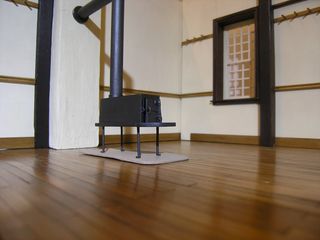 Le poêle est fabriqué en bois et laiton pour les charnières et le système d'ouverture. Il est loin de me satisfaire ...
The stove is made of wood and brass for the hardware. I am far from being satisfied ...