Pourquoi pas moi aussi ? Pourquoi ne pas faire languir ... un peu ? Donc, peu de photos aujourd'hui mais une belle avancée avec des encadrements de fenêtres plus satisfaisants et un embryon de fenêtre.
Should I translate my weblog in English ? If so, today is my "teasing day" : a few pictures just for you to come tomorrow ... How naughty I can be ...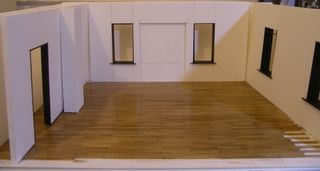 le parquet est toujours en rade ...
the floor is still pending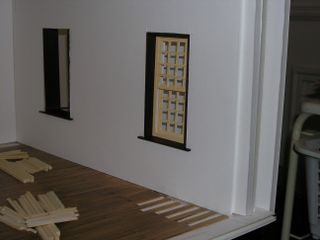 Aurai-je le courage de garder cette fenêtre jaune d'or ?
Autant, j'aime les couleurs vives chez moi, autant en miniature j'ai du mal ... Comprenne qui pourra !
Will I have the courage for such a shinny sash window color ?
I do like bright colors at home but in 1/12 scale I am not so fan ...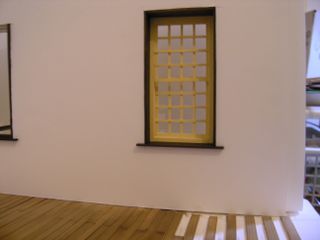 Non ! Décidément, je ne suis pas convaincue !
A suivre ...
No, no, no ! I am not convinced at all !
To be continued ...